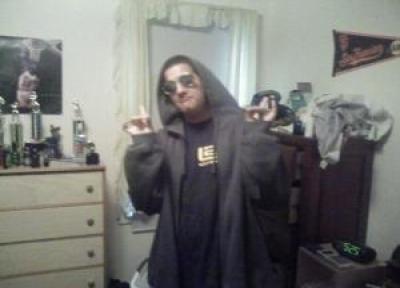 Members
Careless
James Dean
Careless & James Dean
City: Redwood City
Country: U.S


Promote Careless & James Dean
Paste this html code anywhere that supports HTML

Promote Careless & James Dean
(MYSPACE Comments and Bulletins ONLY) Html:

(Myspace Profile, Blogs and Websites) Html:



Artist Information
Careless and James Dean always were into the hip hop world, but never really got into rapping/emceeing until their freshmen year of high school. Where they joined the acadamy of hip hop, and learned how to tear up the mic. They started in a group called J.A.M.E.S ( Jam All-mommies Make Em Sing). The members of the group were Tha Spitta, Duece, James Dean, and Careless. From there, James Dean and Careless started doing thier own thing. James Dean did his single "The Good Old Days" and Careless did his single "Dream or Nightmare". After that James Dean and Careless decided to come together and form the dynamic duo you see today...


Shows
No shows listed


News
No news listed


Influences
Tu Pac, Notorious B.I.G, Common, Eminem,Shamako Noble, B-Jada & Nutt (GTA), Rahman Jamaal, Dlabree, and many many more...


Other Information