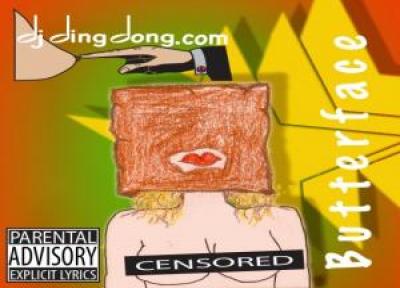 Members
DJ Dingdong
I've been a record producer who has done records f

Dj Dingdong
City: New York
Country: USA


Promote Dj Dingdong
Paste this html code anywhere that supports HTML

Promote Dj Dingdong
(MYSPACE Comments and Bulletins ONLY) Html:

(Myspace Profile, Blogs and Websites) Html:



Artist Information
Djdingdong.com is short for Djdingdong.comedy... I'm a DJ / record producer / songwriter / investigative journalist / video director / newscaster / Tutti Frutti Lube™ manufacturer and sexual spelunker (not to be cuntfused with splunker) for KWHY Radio. (Always ask why....k?) I go on location deep into the bowels of the psycho psyche, always asking the question: "how low can you go"? My daily grind with KWHY requires me to probe deeply into the anals of interpersonal phenomenon and bring it on home to you in the comfort of your own reality. It's a dirty, sticky, messy job, butt I take it on the chin. I'm a cuntroversal figure and I'm infamous for being a cunning linguist and a master of dickstraction and will cliterally do anything to penetrate the assence at hand. So sit back, drop your draws and laugh at life. R U 69?


Shows
No shows listed


News
No news listed


Influences
Frank Zappa, Rahsaan Roland Kirk, Wierd Al Yankovich, Redd Foxx, Dave Chapelle, George carlin, Andrew "Dice" Clay, Blowfly, Wild Steve, Millie Jackson


Other Information
Peep the "Do it in Your Butt" Vid...Kid.