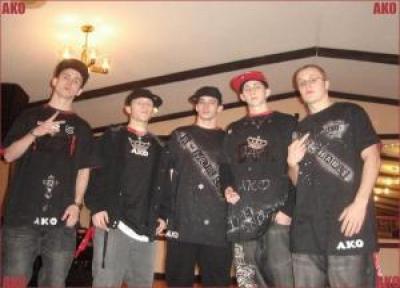 Members
Insanity
Lyricsist / Rapper
Untouchable
Lyricsist / Rapper
Jay
Lyricsist / Rapper
Geo
Lyricsist / Rapper


Links
Geo Of AKO
City: 765
Country: U.S.A.


Promote Geo Of AKO
Paste this html code anywhere that supports HTML

Promote Geo Of AKO
(MYSPACE Comments and Bulletins ONLY) Html:

(Myspace Profile, Blogs and Websites) Html:



Artist Information
Writing has never been more than a passion. When it comes to lyrics I can create visions that you can picture in your head onto paper. Details are key to any lyrics writing. At the age of 15 I wrote my first track. It was about my dad and how much it effects me mentally that you walked away. After a few people heard the words I had wrote and rerecorded they were amazed by my talent and told me to pursue what I was doing. Ever since that encouragement I realized myself that my music could very well go far, no matter how long it took. Day by day I just hope for the best with my music career and hope those dreams will come true.


Shows
No shows listed


News
No news listed


Influences
Tupac, Pretty Ricky, Usher, and every single one that has dreams with their music.


Other Information