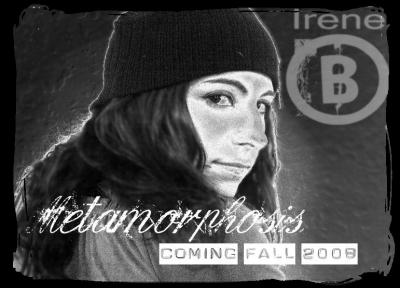 Members
Frankie Biggz
Executive Producer

IreneB
City: Barcelona, Spain
Country: Spain, US


Promote IreneB
Paste this html code anywhere that supports HTML

Promote IreneB
(MYSPACE Comments and Bulletins ONLY) Html:

(Myspace Profile, Blogs and Websites) Html:



Artist Information
Born in Barcelona, Spain, Irene Bauza (IreneB) was introduced to the world of soul music at the tender age of 6. It was then that she realized she wanted to be a singer. IreneB was raised listening to R&B music such as Bobby Brown, Michael Jackson, Boyz II Men, Mariah Carey, and Whitney Houston, just to name a few. At the age of 18 she started studying music at the Aula de Musica Moderna y Jazz del Liceo and stayed focused in the studio and study of music for 7 years. IreneB has since then been blessed with seven years of touring in venues such as the Razzmatazz, Jazz Room and Vic Jazz Festival with an array of jazz, blues, and R&B music. In 2005, her first independent release entitled "Mi Realidad" proved to be a breakthrough record in Spain. Since then IreneB has been crowned one of the most independent podcasted artist in the world and has captured a very faithful audience in the indy R&B scene world wide. In 2006, due to the success of the "Mi Realidad" release, IreneB was introduced to the idea of platinum producer Frankie Biggz, and after several phone conversations and e-mails, the introduction became reality when the two finally met for the first time to record . The rest is music history... COMING FALL 2008 with production by Heavy Weights Frankie Biggz (50 Cent, Eminem, Kanye West, Britney Spears, Madonna, etc.) Trey Mills (Michael Jackson, Brian McKnight, Boyz II Men, etc.) IRENEB - FIRST ENTITLED LP "METAMORPHOSIS"


Shows
No shows listed


News
September 5, 2008
Buy IreneB's first single "Forgive Me Now" TODAY!!!
"Forgive Me Now", first single out of IreneB's first English album "Metamorphosis" is OUT NOW!!! Buy it on iTunes!!!

Influences
Mariah Carey and the R&B/Soul from the 90's


Other Information