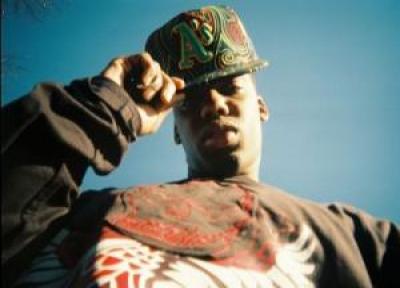 Members
J NET THA PRINCE
PRINCE OF THA STREETZ COMING SOON
J MILLION
FONK SIMSTER COMING SOON

J NET THA PRINCE
City: OAKLAND
Country: UNITED STATES


Promote J NET THA PRINCE
Paste this html code anywhere that supports HTML

Promote J NET THA PRINCE
(MYSPACE Comments and Bulletins ONLY) Html:

(Myspace Profile, Blogs and Websites) Html:



Artist Information
Jamall Robinson, J Net CEO and founder of J Net Music is bringing great music straight from the streets of Oakland, CA this artist/writer/arranger delivers a very unique sound and diverse collection of music on his debut album to be released for 2007, titled "Prince of Tha Streetz". From hyphy club sounds, to gangster rap, slowing it down with romantic and soulful music J Net really knows how to hit every aspect and genre. Born in Oakland, CA the land of hustlers, and pimps Jamall spent most of his childhood writing poetry and finding ways to escape the ruthless neighborhood and remain positive. With a heavy background in music from family and a true passion for Hip Hop, J Net began to transform his words into lyrics and ghost write for his own artists' "Lil Cali" and the "Dumb Truck Boys". Getting spins on local radio stations, in the clubs, and booking shows city to city with turnouts of over 1000 people in a venue J Net was convinced he was the truth. Not only writing for his artists and himself he also wrote for some bay area artist's like J Million, Kountree an R &B artist, D-Shot, Berry Owens and many others. Also working closely with his friend and colleague Wild 94.9's own "Mr. Fab" just recently signed with Atlantic Records. After having difficulties getting commitment from his artists he knew he had enough talent to fly solo and was willing to put in the work so the world could hear his music. J Net then begin recording his promo album titled "No Games" this being a promotional album was only a test to see if the world was ready for J Net and they were making a big buzz in the bay area streets. Now working on full album he is working diligently putting in sweat and tears to compile over 50 songs with producers and artists in Atlanta-Young Juve, Washington DC-Calico, Miami-Freddy P & Pressure, and of course the bay area like J-Nash from Thizz Ent., Zulu, Droop E, Young L and many more. He is motivated by business men and hip hop icons P-Diddy, Jermaine Dupri, and Jay-Z for their diligence, tri-hustles and entrepreneurship. His strong religious background keeps him grounded and humble as some artist loose in transition while becoming a star. Always giving back to his community and doing motivational speaking to the youth and teens of the bay area. Introducing his new music he has already began moving the crowd and creating a buzz at colleges, high schools, and clubs like; Cafe Axe, Club Six, The Basement and many others. Putting this work of art into the hands of the greatest DJ's here in the bay's record pools and promoting his own parties with well known Bay Area artist like, J Nash, Zulu, Fab, the list is endless. J Net is the only one to hold the title as "The Prince of the Streetz". His song titled, "True Love" is an exclusive song featuring Kountree an up and coming R &B artists from the bay area with a Jagged Edge sound. On the other side song titled, "Let Me Hear You Say" is a Bay Area "Hyphy" song representing the Yellow Bus Movement definitely a club banger. Last but not least the song titled, "Beef" featuring Dudamage and J Millions J Net's brother, is basically a hood song to show his diversity and bring it back to the streets being he is "Tha Prince Of Tha Streetz" a catchy song and something to ride to. All songs are radio friendly and he is promoting all radio stations to put his songs in rotation. As you can see he is a chameleon in this industry and looks to spread his wings internationally making some rock, alternative, and southern collaborations while interjecting his poetic lyrics making hits all around the world. Stay tuned for more from J Net as he is only just beginning.


Shows
No shows listed


News
No news listed


Influences
JAY-Z, P.DIDDY , 2 PAC, AND MANY MORE...............


Other Information
FOR BOOKINGS AND SHOW PLEASE CALL 925-594-0660 OR 310-341-4286