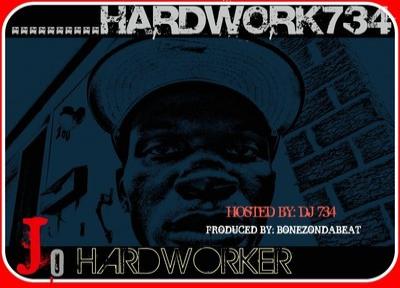 Members
JOHardworker
City: ann arbor
Country: usa


Promote JOHardworker
Paste this html code anywhere that supports HTML

Promote JOHardworker
(MYSPACE Comments and Bulletins ONLY) Html:

(Myspace Profile, Blogs and Websites) Html:



Artist Information
BORN IN A POOR FAMILY JO WAS BROUGHT UP WITH MANY DREAMZ TO MAKE IT OUT THE PROJECTS. MUSIC WAS HIS KEY AS A CHILD. HE STARTED OFF IN HIS MIDDLE SKOOL BAND PLAYIN DRUMS AND BEING THE BEST. HE STARTED WRITING MUSIC BY THE AGE OF 13. BEEN ON A FEW SMALL LABELS IN MY SURROUNDING CITY BUILDING A BUZZ OFF MY LYRICAL TALENTS. NOW AS A SERIOUS LYRICIST I PLAN ON MAKIN A BIG STAND IN THE RAP , HIP HOP, AND R&b. BE ON THE LOOK OUT FOR THE HARDWORKING MAN SETTING SAIL IN THE GAME.


Shows
No shows listed


News
No news listed


Influences
TUPAC, BIG L., BIGGIE, CASSIDY, LLOYD BANKS, ILL WILL, AND LOUIE C. THE KING. BUT MOST OF ALL GOD.


Other Information