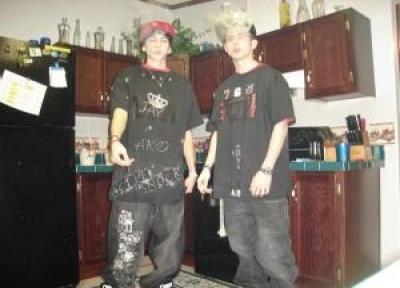 Members
Jay
Jay [Active Knockoutz]: Emcee [Lyricist/Vocalist]
Untouchable
Untouchable [Active Knockoutz]: Emcee [Lyricist/Vo
Insanity
Untouchable [Active Knockoutz]: Emcee [Lyricist/Vo

Jay Of ActiveKnockOutz
City: Richmond
Country: USA


Promote Jay Of ActiveKnockOutz
Paste this html code anywhere that supports HTML

Promote Jay Of ActiveKnockOutz
(MYSPACE Comments and Bulletins ONLY) Html:

(Myspace Profile, Blogs and Websites) Html:



Artist Information
hrough the tragics, ive adapted to make this magic happen, rappin is my main focus... Through 17 years of my life, i havent found the end of the tunnel. I've been making music for 7 years now, also mixing/recording/producing mine, and 3 other artists independently, writing for even longer, trying to reflect my life in words and emotion, so other people can relate and understand the outlook from my eyes. "Join The Movement Vol. 1" dropped december fourth 2006, releasing 16 tracks. Now, moving on for the sophmore mixtape, many changes are being made to bring more artist recognition. Life seems to have its purposes, I think i was put here to start a movement, so I live day by day, trying to get heard and move on, even though life has its obstacles and everyday seems to get foggier and unclear. Music is my life, and I invite you to take a walk in my shoes...


Shows
No shows listed


News
April 11, 2007
Join The Movement Vol. 2
It'll be droppin by May, Watch out for it, A week later after the 2nd drops, the 3rd one will drop... be ready for that.. JOIN THE MOVEMENT ..




Influences
Any one whos doing music, Not just in the same genre either.


Other Information
World War III Music Video.. Get At It ! URL: http://www.youtube.com/watch?v=op7UXPRF5fk EMBEDED PLAYER: