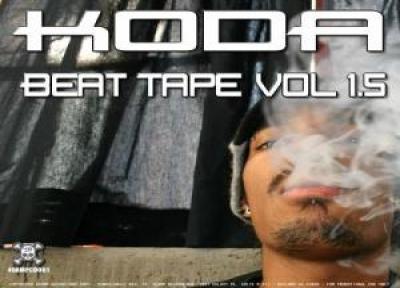 Members
KODA
City: Oakland
Country: USA


Promote KODA
Paste this html code anywhere that supports HTML

Promote KODA
(MYSPACE Comments and Bulletins ONLY) Html:

(Myspace Profile, Blogs and Websites) Html:



Artist Information
Currently I have been killing the production on 3 levels, Producing Tracks, Dropping Flows, packing it all up on dubplate and spinning the tunes out at clubs and parties, that's the Triple Styles! You'll always catch me drinking some beer or something like a GIN and TONIC. I Like to kill whack MC's, DJ's, and PRODUCERS, cutting them out like fat on a fake Hollywood bitch... I have been doing all this for the past 10+ years. Trying to stay on top with new thoughts, killah tunes, and badman lyrics. I keep busy 24-7 with a beat or some lyric going off in my head, that's the Producer A.D.D, the type of shit you do not want to cure. I make more beats than yo ass sees toilet seats. Loop digg'n everyday and buying out your local record store. Big Love to everyone who has helped me get to this point, all supporters, fans, groupies, and last but not least by far... all haters who fuel me to strive harder, better, and allow my shit to shine!


Shows
No shows listed


News
December 29, 2006
KODA's BEAT TAPE
"Beat Tape Vol 1.5" – A journey into sound and crate digging inspired by the works of Madlib, JDilla, Prince Paul, 45 King, DJ Krush, and DJ Cam. KODA brings 40 + tracks featuring true hip hop and instrumentals of Jazz, Grooves, and Breaks. A demo version of the release was leaked out to the internet months ago, featuring over 30 tracks giving people a taste of unreleased work. With over 300 hip hop instrumentals and tracks yet to be heard by the public, the "Beat Tape" series is sure to keep listeners busy.




Influences
Madlib, J Dilla, 45 KING, Prince Paul, DJ Krush, DJ Shadow, DJ Cam


Other Information