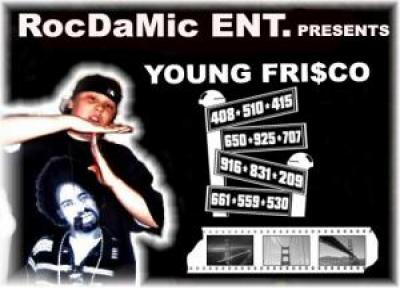 Members
LiL'ACE
Upcoming Bay Area Artist

LiL ACE
City: The BAY
Country: United States


Promote LiL ACE
Paste this html code anywhere that supports HTML

Promote LiL ACE
(MYSPACE Comments and Bulletins ONLY) Html:

(Myspace Profile, Blogs and Websites) Html:



Artist Information
LiL'ACE is a new upcoming artist from the BAY AREA. He is only 16 years old, but he is on his way to becoming a well known Bay artist. He has such hits as " Treal Talk (REMIX) ft. DjKay" and " Get HYphed ", That area bound to hit the air ways soon. He is Officialy working on his own album, hpofully feat. artist such as DjKay, Wunda, Young Deep, Ener-G, etc.... He is also coming out with an album feat. the group he is part of - THA ALL-STARZ - They have such hits as " Can Ya Gig ". Their Label - RocDaMic ENT. - Was created by one of the artist, DjKay. IF YOU WOULD LIKE TO KNOW MORE ABOUT ANY OF THE ARTISTS THEN... GO TO Tha All-Starz = myspace.com/thaallstarz707 LiL'ACE = myspace.com/cuddieaka650 DjKay = myspace.com/djkay707


Shows
January 1, 2006
REQUEST AT MYSPACE

Read More




News
February 23, 2007
COMING SOON





Influences
He has such influences as The Pack, KeaK Da Sneak , Mac Dre, Mistah FAB, Taj-He-Spitz, Dubee, J-Diggs, The Federation, Frontline, Turf TAlk, Am Kidd, Ya Boy, Tupac, Too $hort, The Team, Cutthoat Committee, San Quinn, Rydah J. Klyde, Money Gang, Messy Marv, J. Valentine, Husalh, Dem Hoodstarz, E-40, Dru Down, Drino Man, Bob Marley, Damian Marley, Bone Thugz'n Harmony, Big Rich, Beeda Weeda, Bavgate, Babyface Assassins, Nump, The Jacka, The Entire THIZZ NATION, and last but not least - the person who got him into recording DjKay.


Other Information
If you rap and have a unique own style, then LiL'ACE would like you to send him a message on myspace for a collab.