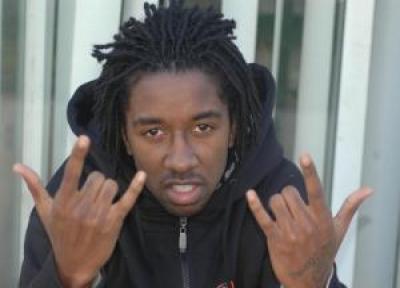 Members
LIL-PARIS THA ROCKKSTAR
City: Richmond
Country: united states


Promote LIL-PARIS THA ROCKKSTAR
Paste this html code anywhere that supports HTML

Promote LIL-PARIS THA ROCKKSTAR
(MYSPACE Comments and Bulletins ONLY) Html:

(Myspace Profile, Blogs and Websites) Html:



Artist Information
Whats up world? I'm LIL-PARIS THA ROCKKSTAR. The son of Sam Bostic A.K.A Tracy of Art N Soul. He also was known for producing hot Bay Area artist E.40, And multi-platinum recording artist 2Pac Shakur. My Bio is under construction right now but you can check out my self written bio on myspace.com/lilparis07.


Shows
January 19, 2007
LIL-PARIS OFFICIAL B-DAY BASH
PERFORMANCES: BY MYSELF LIL-PARIS THA ROCKKSTAR, HOLLYWOOD, C$M$B, AND YOUNG LIPE. ENVITED GUEST: DRESKI OF STUNNA BOY ENT., LIL-B OF THA WOLF PACK, SAN QUINN, BIG RICH, THA A'Z, AND MANY MORE.
Read More




News
December 30, 2006

Im in the process of shooting the videos to two of my self tittled singles "THEY KNOW", AND "TELL ME HOW U LIKE IT". Look out for that.




Influences
LiL WEEZY, JAY-Z, T.I, YOUNG DRO, JUELZ SANTANA, CAMRON, and the cuddy MAC DRE.


Other Information
For booking info you can reach my manager at (707)425-1946 or If its personal business you can reach me at (510)837-0755