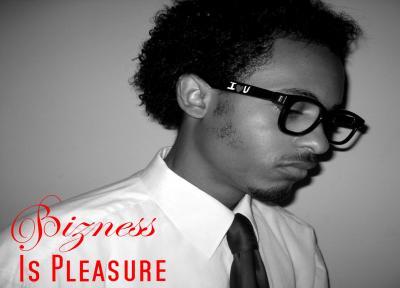 Members

Links
Mike Bizness
City: Chesapeake
Country: United States


Promote Mike Bizness
Paste this html code anywhere that supports HTML

Promote Mike Bizness
(MYSPACE Comments and Bulletins ONLY) Html:

(Myspace Profile, Blogs and Websites) Html:



Artist Information
Mike Bizness, born October 2nd 1991 in Virginia is a 19 year old hip-hop artist. He's been messing around with music ever since he was 7 and began to seriously create it after high school. He's currently not signed, but he hopes to be one day. His style is unexplainable, and from the beats he has rapped on you could tell he can be creative and does not have only one select style. His newly released mixtape "Bizness Is Pleasure" has been getting some pretty good feedback. He's very entertaining to listen to and I believe he has bright future ahead of him, so look out, and remember the name Mike Bizness.


Shows
No shows listed


News
August 26, 2011
Bizness Is Pleasure the mixtape OUT NOW
Bizness Is Pleasure http://tweetmysong.com/31b35j




Influences
QuESt, Mickey Factz, Jon Connor, Kendrick Lamar, Lupe Fiasco, Kid CuDi, Kanye West, Big Sean, Childish Gambino


Other Information