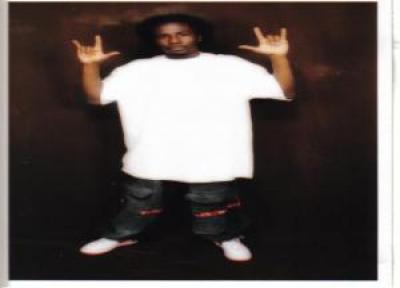 Members
MoneyV
City: Jonesboro
Country: United States


Promote MoneyV
Paste this html code anywhere that supports HTML

Promote MoneyV
(MYSPACE Comments and Bulletins ONLY) Html:

(Myspace Profile, Blogs and Websites) Html:



Artist Information
About MoneyV On April 13, 1988 a star was born at North Shore Hospital in Miami Fl. He grew up to be a writter and a rapper and shared his talent wiht his community. He was only 7 when he wrote his first song, the "Real True Kids". His rap name at that time was LilV and he emerged from a child to a man and now we all know him as $MoneyV$. He now post himself as one of the Ranches best. He's known as "The Games Most Wanted". He's been in competitions all over south Florida. (New York Music Fest- (Miami-Club Flavor) Inner City Talent Search, Carver Ranches Show Case, North Dade Middle School Show Case, Hallandale High School Show Case, Carver Ranches Library and Under Ground Production Show Case, which is now call Express Entertainment. Look him up and you'll be surprise of what great talent will arise


Shows
No shows listed


News
No news listed


Influences
2pac, Dr. Dre, Snoop Dog, LL Cool J, Coolio, Bone Thugs and Kriss Cross, T.I, Ludacris. "HipHop"