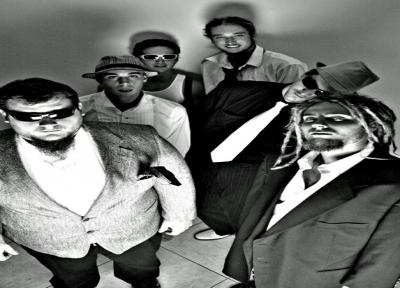 Members
SHAUN JACOBS
DRUMS,PERCUSSION
DANNY ICANELLI
GUITAR, VOCALS
ROB MACGUFFY
BASS
MIKE DURNING
KEYBOARDS, PERCUSSION
CORY HOLLINGSHEAD
SAXPHONE,MELODICA
CHRIS JACOBS
LEAD VOCAL, GUITAR


Links
THE SHEFFIELD CREW
City: Marco Island
Country: USA


Promote THE SHEFFIELD CREW
Paste this html code anywhere that supports HTML

Promote THE SHEFFIELD CREW
(MYSPACE Comments and Bulletins ONLY) Html:

(Myspace Profile, Blogs and Websites) Html:



Artist Information
HAILING FROM MARCO ISLAND ONE OF THE FEW INHABITED STRETCHES OF SAND IN THE 10,000 ISLANDS COMES THE SHEFFIELD CREW A FREE FORM COLLECTION REGGAE-ROCK-SOUL-DANCEHALL GENRES. BREAKING INTO THE SCENE IN 2000 WITH THERE FIRST RELEASE "THE HEMPEROR"(out of print),.THE CREW IS NOW PROMOTING THEIR NEW RELEASE "LEAVING BABYLON" FOR SUMMER 2008. WITH A SOLID REGGAE RYTHYM SECTION, HORNS,GROWLING ROCK GUITAR,AND VOCALIST CHRIS(HUGE SHWAG SPLIFF)JACOBS' FAST PACED CONSCIOUS LYRICS, THE SHEFFIELD CREW IS A SURE FIRE WAY TO SMOKE OUT ANY VENUE.


Shows
No shows listed


News
No news listed


Influences

Other Information
BOOKING INQUIRIES- PLEASE CONTACT THESHEFFIELDCREW@AIM.COM HOT HOUSE MANAGEMENT 239-601-0808