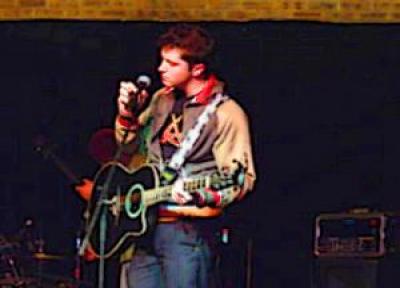 Members
Bryan Barrachina
Armando Valles
Alex Valles
Dorian Hurodry
Evasur
City: New York City, Jersey City
Country: USA


Promote Evasur
Paste this html code anywhere that supports HTML

Promote Evasur
(MYSPACE Comments and Bulletins ONLY) Html:

(Myspace Profile, Blogs and Websites) Html:



Artist Information
Who the hell is Evasur? They are a group of passionate musicians brought together by their art-form. They're simply a tightly bound circle of friends with one purpose in this project; To create heartfelt music and share it with their fans. Evasur is a band that is not limited by genre; rather, it comes at spanish rock with intensity. These guys are constantly searching for new directions, sounds and ideas in order to establish its own place as a visionary. In short, Evasur is proudly, and defiantly, its own band.


Shows
April 10, 2007
Montclair State University
Benefit Show
Read More

April 21, 2007
La Oveja Negra
Junto a Silueta Vil y Una Via
Read More

April 27, 2007
Sapony

Read More

April 28, 2007
Club Espaņa
Junto a Cortocircuito y Dana
Read More




News
December 29, 2006
To Buy Our Album
Go to our website (myspace.com/evasur) & click on the album pic. You can also buy it at one of our shows if you live in our area.




Influences
Aerosmith, Guns N Roses, Bon Jovi, Metallica, Pearl Jam, Green Day, Live, Matchbox 20, La Ley, Mana, Heroes del Silencio, Seguridad Social, Hombres G, Estopa, El Canto Del Loco, Shakira, Jarabe de Palo, The Beatles, Elvis, John Mayer, The Doors, Megadeth, Sepultura, The Deftones, Story of the Year, Nickelback, 3 Doors Down, Staind, Alice in Chains, Muse, Sevendust, U2, Nirvana, Audioslave, Iron Maiden, System of a down and many more...


Other Information