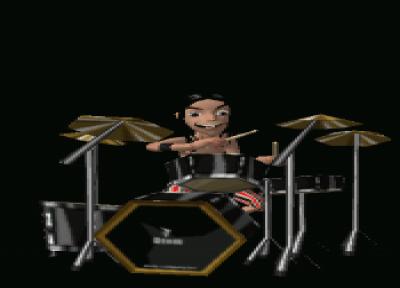 Members
Wicked D
Lead Vox
Fast Willie
Guitars
Lord Synnister
Bass
Thunder Cock
Drums


Links
DEAD RAGE
City: Houston
Country: USA


Promote DEAD RAGE
Paste this html code anywhere that supports HTML

Promote DEAD RAGE
(MYSPACE Comments and Bulletins ONLY) Html:

(Myspace Profile, Blogs and Websites) Html:



Artist Information
Concept, music & lyrics by Don Harrison and William Scott Giving new meaning to the term digital music, DEAD RAGE takes the music world by storm. Featuring 3D MEEZ Generated band members playing music written and recorded by live, working musicians.


Shows
No shows listed


News
November 13, 2007
New DEAD RAGE Line Up
In an effort to keep the option of a "live action" Dead Rage tour open, Don Harrison aka Wicked D announced a new band line up. Wicked D, Fast Willie and Thunder Cock will remain in place. Sweet Lady Nite will be moving on to pursue other career interests and Aqua will be laying down the her bass to assume duties as the band's publicist. Lord Synnister will be taking over bass duties and promises to bring a new dimension into the band's already kick ass sound.




Influences
DEAD RAGE draws it's musical influence from such old school greats as Black Sabbath, Judas Priest, Iron Maiden, Dio, Ted Nugent and Scorpions.


Other Information