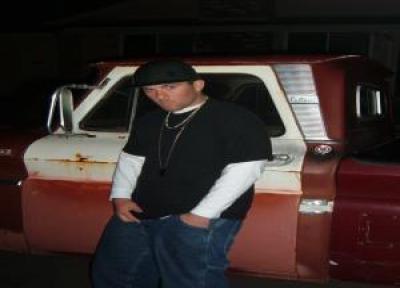 Members
Tha All-Starz
Young Fri$co & DKay
RocDaMic Ent.
The Indie Lable

DKay
City: PETALUMA
Country: USA


Promote DKay
Paste this html code anywhere that supports HTML

Promote DKay
(MYSPACE Comments and Bulletins ONLY) Html:

(Myspace Profile, Blogs and Websites) Html:



Artist Information
Leonard Katen "D Kay" was born on April 7, 1991 in Petaluma California. He is now a young artist on the come up determined to get some where in life with his music. At the age of 15 he started rapping, not to long after that he started his own indie lable caled "RocDaMic Ent." with his buddy Young Fri$co (C.E.O of RDME). He is now planning on peforming and colabing with any artist that is willing to. This youngin is on roll with his music. So keep an eye out for him.


Shows
No shows listed


News
No news listed


Influences
San Quinn,50Cent,Mistah Fab,Bone Thugs and More


Other Information
Be sure to check out his myspace and soundclick. He Doing Big Things!