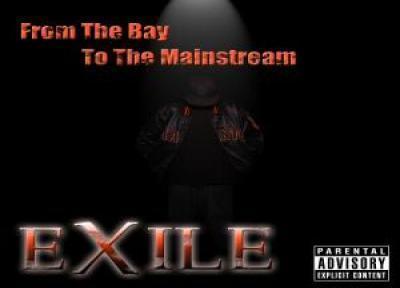 Members
eXile
City: San Francisco
Country: United States


Promote eXile
Paste this html code anywhere that supports HTML

Promote eXile
(MYSPACE Comments and Bulletins ONLY) Html:

(Myspace Profile, Blogs and Websites) Html:



Artist Information
I'm curently 17. I always listend to rap music. I started to compose and make music when i was about 13 my first program was Ejay, its more like putin loops together, but i moved on from there, got my piano at 14, stoped the music thing for about a year then got back into playing music, and started to really study beats, and diffrent people's flows. used to be really bad but kept trying it and got better and better, then i got Reason read the whole manual, i really wanted to make beats. So i just started going from there, started reading bout Producing vocals, which helped me out. Saved enough for a mic and a tascam and now im doing my thing. Now im a Beat Maker, Producer, and a Rapper. I do it all myself, and already produced several artists. and hopefully produce more artists from r'nb to hip hop to rap. Going to a recording school very soon, to get a certificate in Producing to learn more, now i know enough to produce hits and make em hot. So if anyone wants a producer. You know who to come to. myspace.com/eXileworld


Shows
No shows listed


News
No news listed


Influences
2Pac, Dmx, Eminem, Lil Wayne, Dr.Dre, Scott Storch, Timbaland, Rick Ross.


Other Information