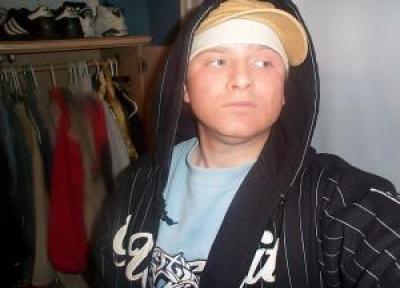 Members
Fresh Coast
group of the hardest underground rap scene/DA BAY

Dionyses
City: Oakland
Country: United States


Promote Dionyses
Paste this html code anywhere that supports HTML

Promote Dionyses
(MYSPACE Comments and Bulletins ONLY) Html:

(Myspace Profile, Blogs and Websites) Html:



Artist Information
I started rappin when I was in college at Santa Barbara. I lived in the infamous FT also called the fuck towers. We use to throw parties and rap, make beats and play hella video games. Since then I have done open mics with the CUF and the Oakland poetry team. This new album that I am putting out is called Hitchikers Guide to buying Ice cream. Its gonna be a classic and will be dropping in mid-april. Artists that it will be featuring are the Delinquent Monestary Crew, Nump from Sick wit it, Norm Nizzal, Tia, and my FT friend Ken or Ken Rock. Plus more This project has been years in the making and to tell you the truth I will finally be able to get a good nights sleep when this ish is done. I will be making most of the beats for the album but will be calling on my myspace freind AtotheV productions for some slappers.


Shows
No shows listed


News
No news listed


Influences
BOB MARLEY, RAS KASS, SAFIR, HIEROGLYPHICS, PHARCYDE, EMINEM, 50 CENT, BICASSO, ASOP, AKON, LIL WAYNE, LI FLIP. THREESIX MOFIA, PIMP C, SCOTT STORCH, AND TUPAC.


Other Information