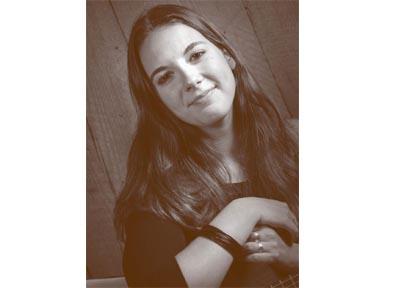 Members
Kristen Leigh
vocals, guitar, backup vocals, piano, banjo, percu
Ulric Schweizer
violin

Kristen Leigh
City: San Francisco
Country: USA


Promote Kristen Leigh
Paste this html code anywhere that supports HTML

Promote Kristen Leigh
(MYSPACE Comments and Bulletins ONLY) Html:

(Myspace Profile, Blogs and Websites) Html:



Artist Information
Kristen Leigh is a folk-rock singer/songwriter from North Carolina's piedmont region. She has been performing music for over 9 years, but only recently began her career as a solo artist. Since then, she has independently recorded two albums: a debut collection of folk favorites and originals called "Last Call", and an autobiographical musical sketch of her recent yearlong journey to the west coast and back again, which she has affectionately dubbed "Caution to the Wind." Kristen's musical style is highly eclectic pulling elements from a wide-ranging musical background in the traditional genres of folk, alternative, bluegrass, indie rock, the blues, and rock 'n roll.


Shows
No shows listed


News
February 6, 2008
Back on the East Coast
Kristen Leigh has returned from San Francisco and once again resides in her hometown of Greensboro, NC. She is still writing, recording songs from her bedroom, and playing a few gigs here and there. Kristen misses her time in California, as well as her violinist who remained in San Francisco to pursue his own music career, but all in all, she is glad to be home.




Influences
Tori Amos, Fiona Apple, the Beatles (especially John and George), Gillian Welch, the Avett Brothers, Bob Dylan, Lisa Loeb, June Carter Cash (and Johnny to, of course), Led Zepplin, Joni Mitchell, Matt Sharp & the Rentals, Judy Garland, the Waifs, the White Stripes, Sufjan Stevens, Kimya Dawson, EARLY Liz Phair, Jewel, and No Doubt, Alanis Morrisette, Poe, Pearl Jam, Aretha Franklin, Iron & Wine, Alison Krauss & Union Station, Tom Petty, Kurt Cobain, Emmylou Harris, Skip James, Van Morison, Ben Folds (Five), Memphis Minnie, CCR, Sean Lennon, Beck, Dave Grohl, Billie Holiday, The Vaselines, Arlo Guthrie, Langhorne Slim, Matty Sheets, Mikey Roohan & the Deviled Eggs, and about a billion others.


Other Information