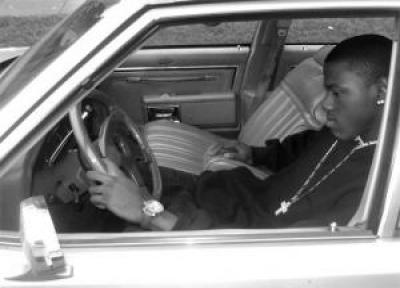 Members
Lamar Dean
Hip Hop's Savior

L DUBB
City: OAKLAND
Country: US


Promote L DUBB
Paste this html code anywhere that supports HTML

Promote L DUBB
(MYSPACE Comments and Bulletins ONLY) Html:

(Myspace Profile, Blogs and Websites) Html:



Artist Information
"I'VE BEEN RUNDOWN, GUNNED DOWN, BEAT UP, JUMPED, SPIT ON, LOCKED UP, LOCKED DOWN, SHOT, SHOT AT, ETC...... EVERYTHING YOU HEAR 50 CENT AND JA RULE AND JAY Z AND ALL HIP HOPS BIGGEST INFLUENCES RAP ABOUT, I REALLY LIVE. THIS IS NOT AN IMAGE, THIS IS A PORTRAIT OF A MAN BLINDED BY SOCIETY, INFLUENCED BY DRUGS AND MONEY AND FUELED BY HUNGER. SO IF YOUR LOOKING FOR A MORE WATERED DOWN, DILUTED, SUGAR COATED, SYNTHETIC, FICTIONAL VERSION OF HIP HOP, BE MY GUEST AND GO ANYWHERE OTHER THAN HERE, BUT IF YOU WANT THE TRUTH, WHICH I'M SURE YOU DO, YOU STAND RIGHT HERE AND PATIENTLY AWAIT THE RETURN OF THE KING." www.ldubb.com L DUBB


Shows
No shows listed


News
No news listed


Influences
Money, Drugs, Guns, The Streets, Love, Life, ETC...


Other Information