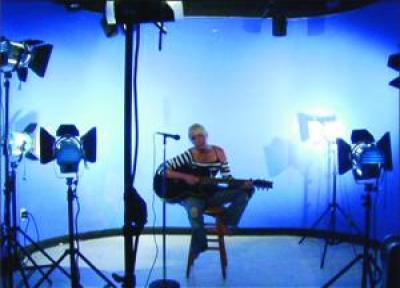 Members
Lindsaybell
Vocals, Guitar

lindsaybell
City: Miami Beach
Country: USA


Promote lindsaybell
Paste this html code anywhere that supports HTML

Promote lindsaybell
(MYSPACE Comments and Bulletins ONLY) Html:

(Myspace Profile, Blogs and Websites) Html:



Artist Information
A born painter, sculptor, designer and musician, buzzworthy artist Lindsaybell is on the rise. With vocal styling reminiscent of artists like Jeff Buckley, PJ Harvey, Pink, and Bradley Nowell she is taking the Miami music scene by storm. Unlike many artists of today, she has had no formal training. Her first guitar was rescued from a garbage can, and it was with this that she wrote her first songs including "A Stronger Cigarette," and "10 Stories." At the young age of Thirty, she exhibits a maturity fueled by life experience, and much sorrow. With a voice so haunting that it inevitably raises the hair on one's arm, she invites you to experience her world through her music.


Shows
January 13, 2008
MezzTV live broadcast

Read More

January 19, 2008

With: Al's Not Well Astari Nite Music Is A Weapon Graveyard Shift Rachel Goodrich Hyimm.Riot Agent doors open at 11 pm.
Read More




News
No news listed


Influences
Jeff Buckley, Bradley Nowell, Billy Holiday, PJ Harvey, Radiohead, John Mayer, Mazzy Star.


Other Information
Lindsaybell has been featured live in venues such as:

Soho Lounge
Churchills
Jazid
Purdy Lounge
FIU
Automatic Slims
Felt
PS-14
Soma
Love- Hate
Revolution