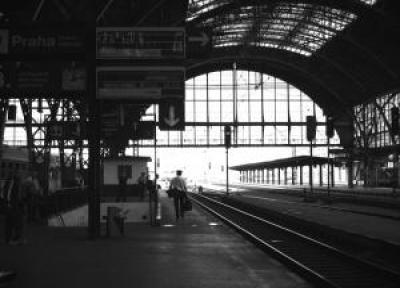 Members
a. jones
los olvidados
City: moorpark
Country: USA


Promote los olvidados
Paste this html code anywhere that supports HTML

Promote los olvidados
(MYSPACE Comments and Bulletins ONLY) Html:

(Myspace Profile, Blogs and Websites) Html:



Artist Information
"...evokes images of Tom Petty, Limbeck or early Old 97's coupled with a pop sheen which make their songs hard to ignore and easy to get stuck in your head. If the Old 97's were still this good, I might actually still be listening to them." - exit fare. "a perfect mixture of garage and pop and all the things that matter...there's this absolute Lemonheads thing going on, along with somehow, Tom Petty." - rbally.


Shows
December 2, 2006
Dashain Co-op
w. polar state and telephone and telegraph
Read More




News
February 6, 2007
new record.
we have a new record on the way. three of the songs are on our myspace for you to listen to. hopefully you will be down with it. i am going to go out on a limb and say we are very proud of how this thing turned out. and by this thing i mean our debut full lenght aka "left coast or pacifica and his misadventures at the flower fields." i know its a mouthful but it is no fiona title. it was recorded by mike russell of amestory and will have artwork by luke palasack who also happens to play in a band i like a lot called little league. within the next few weeks we will have the art work complete and ready to go if you would like a copy. the tracklisting is- 1. new school 2. pacifist 3. los angeles avenue 4. you'll always find apples 5. the vietnam war as a metaphor for the dynamics between us 6. john cougar, melancholy 7. the last october 21st of the millennium 8. comparing baby apples and wolverines 9. take me down to the flower fields 10. audrey 2 in other news our homie dany at exitfare wrote some kind words about the album. check that out here




Influences
wilco elliott smith big star cat power neil young wu tang bonnie prince billy tom petty & the heartbreakers r.e.m. songs: ohia bob dylan lucero the band


Other Information