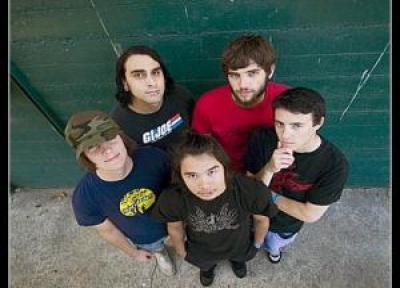 Members
Sean McGuire
Derek Hawthorne
Sean Boyd
Yuhki Demers
Justin Dakin
Loveless
City: Moorpark
Country: United States


Promote Loveless
Paste this html code anywhere that supports HTML

Promote Loveless
(MYSPACE Comments and Bulletins ONLY) Html:

(Myspace Profile, Blogs and Websites) Html:



Artist Information
In late 2004 guitarists Derek Hawthorne and Sean McGuire, accompanied by Liz Machlitt on drums, wrote what is now known as Lady Love is Dying in Boston, they forged the beginnings of Loveless. In early 2005 they started jamming with Charvaka's drummer Blake Hedding, and bassist Tomo Demers and after months of jamming, Loveless realized that Blake's double-duty schedule was too hectic to keep up with both bands and Tomo had to leave for school. In his brothers absence, Yuhki Demers gladly took the position of bassist. By this time they had picked up good friend and singer Sean Boyd from Nemisis and Dying in Style. Obviously in dire need of a drummer, Boyd went to old drummer and friend from Dying in Style Justin Dakin. With five members holding it down wishful thoughts were realized with the formation of Loveless. Now working on their demo, Click Here For the Cure, Loveless is currently playing local shows in the Southern California area. The current five members (Boyd, Hawthorne, McGuire, Dakin, Demers) of Loveless spend most of their time drinking with the people they love the most, and playing music for the masses.


Shows
January 5, 2007
Ventura Theater
We are playing Ventura Theater once again with great bands including Character Assassins and Charvaka.. please join us to have a kick ass time. Doors open at 7pm, show starts at 8pm! Hope to see you there :)
Read More




News
No news listed


Influences
As I Lay Dying, Thrice, Unearth, Killswitch Engage, Children of Bodom, Trivium (before The Crusade!), Between the Buried and Me, to be finished...


Other Information