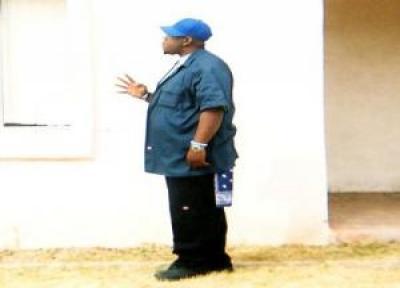 Members
Smooth Assassin
City: Tucson
Country: US


Promote Smooth Assassin
Paste this html code anywhere that supports HTML

Promote Smooth Assassin
(MYSPACE Comments and Bulletins ONLY) Html:

(Myspace Profile, Blogs and Websites) Html:



Artist Information
I am SMOOTH ASSASSIN aka Mr. SouthWest Born, Country Raised and I am from Tucson, Arizona, I was raised on 4th and Waverly Street. Northside Suga Hill Neighborhood Family Gang, just as you can call it. I graduated from Amphi High School Home of the Panthers in '93 and I put the "G" in Amphi with my little bro Coleone and C-Rag as well as L-Train and T-Love My Dogglife Clicc. I am starting my Empire for my kids as well as my family.

CURRENT WORKS: I am getting involved in the Cancer Society, Aids Movement, helping the needy, and helping kids choose the right opportunity for their future what I call We Shall Overcome Project!!!

FUTURE: At age 31 I feel like Reggie Miller shooting threes at them, at age 32 I am going to be baking cookies like Magic Johnson, I am building my Empire based on Championships like Jordan, Shaq, Bill Russell, and Magic Johnson "better known as longevity" because my Father and Brother is blessing me "better known as God and Jesus", because I am God, Jr.


Shows
No shows listed


News
No news listed


Influences
Barry White, Quincy Jones, Richard Pryor, Sidney Poitier, Barry Belafonte, Miles Davis, 2Pac, Snoop Dogg, Dr. Dre, Rick James, Smokey Robinson, Millie Jackson, Angela Winbush, Betty Wright, Patty LaBelle, Luther Vandross, Gladys Knight, Ray Charles, Bill Cosby, Aretha Franklin, Ron O'Neal, Dolomite, Roger Troutman, Marvin Gaye, Isley Brothers, and Earth Wind and Fire. My mother, Aunt Sandra - thanks for the inspiration!!! - This movement is for my Grandmother - Rest in Peace. Dogglife tha Truth/Street Life Yenom Clicc. To the Red, Blue, and Brown Rag lets get our minds right and stop the violence. I would like to thank Blaccface Records for giving me an opportunity to make it happen. Boobie Locc and my Scheme Team affiliates. Much love!!! P.S. But I am not done yet.