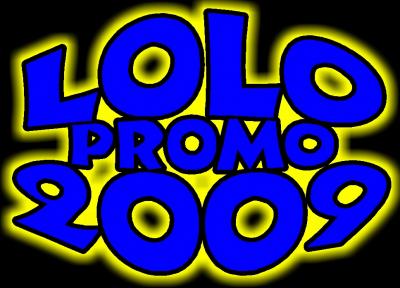 Members
PACHECO ST PAUL AKA THE BETTER MAN AKA A.LL DAVIS
HIP HOP IS MY LIFE MUSIC IF FOOD FOR THE SOUL!!!
OGODZZ THE BACK BONE OFF THIS !!
HIT ME IF YOU NEED BEATSALBUM COMMING
FILTHYFAMOUS
CANTIENIN SPANISH PRIV!!!
LO LO PROMO FIRST WOMAN!!!
THAT BI!!!!!!

pacheco st paul
City: newark
Country: us


Promote pacheco st paul
Paste this html code anywhere that supports HTML

Promote pacheco st paul
(MYSPACE Comments and Bulletins ONLY) Html:

(Myspace Profile, Blogs and Websites) Html:



Artist Information
ST PAUL FOUNDER OFF THAT BAY SYMPTOM SHIT!!!!!I WAS BORN ON 1978 IN HAYWARD C.A!!!BORN AND RAISED IN THE BAY THERE IS NOW PLACE LIKE IT .I WANT TO BE THE NEXT PUERTO RICAN TO PUT IT ON BLAST !!!!LIKE FAT JOE!!! NORE BIG PUN R.I.P.LIVE ON !!!!!WE DO ALL TYPES OFF HIP HOP MUSIC AND BRING IT TO THE TABEL !!!!!I DID OVER 70 TRACKS IN 07 FOR THE UNDERGROUND HIPHOP SCEEN BAY SYMPTOM IS OUT IN 08!!!!!ITS A OUT THE TRUNK BLOW THAT PURP SWANG THAT CAR TYPE OF ALBUM!!!!!A LITTLE BIT OF EVERY THING SO 09 WE GOINT TO COME HARDER THEN EVER PRODUCTION IS BIG OGODZZ IS BLESSED AND AS FAR AS MIX TAPE SHIT YOU KNOW WHO THE KING IS. AND THANKS TO OGODZZ FILTHYFAMOU AND LO LO PROMO. IF NOT FOR THEM I COULD NOT DO THIS!!!!!!I COUNT MY BLESSINGS!!!!!!!!!!!IM THAT RICAN!!!%%%%%%


Shows
No shows listed


News
February 18, 2009
LOOK FOR THAT NEW 09 HEAT
WE GOT A LOT OFF MUSIC WE WANT TO PUT IT MIX TAPE AND ALBUMS !!!!OGODZZ HAS A BIG HIT COMMING ST PAUL NEVER SLEEPS ALL WAYS TRY TO MAKE SHIT SOUND BETTER KEEP IT FILTHY !!!AND FILTHYFAMOUS AKA SPANISH PRIV AKA FILTHY HUSTLE !!!!!YOU GET THE PIC !!!!IT WILL NOT STOP 09 10 11 12 13 14!!!KEEP IT MOVIN




Influences
ALL MY FAM MY KIDS MY WIFE LO LO PROMO !!!!OGODZZ MY BROTHER!!!!!HE FINNA BLOW FILTHYFAMOUS MY BROTHER AGAIN KEES IT MOVIN !!!!MY MOM MY DAD EVEN THROGH WE DON\\\\\\\'T GET ALONG.MY LIFE AND WHAT STRUGGLES I HADE TO BECOME A BETTER MAN AND FATHER!!!!!!AND I CAN\\\\\\\'T LEVE OUT HIP HOP IT RUNS IN MY BLOOD LINE OLD SCHOOL NEW SHIT !!!!!YOU CAN\\\\\\\'T FAKE HIP HOP SO WATCH OUT FOR THOES HATERS 1!!!!!!!!!!!AND KEEP THE BAY MOVEMENT GOING !!!!!!!!!


Other Information
I GOT TO MENY TO NAME SO ALL LEVE IT AS THAT !!!!