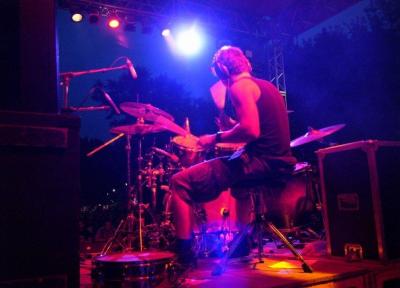 Members
David Kerpel
Mark Lechner
Gergo Wietecha
Ivan Beres
Gabor Toth
Pandagod
City: Budapest
Country: Hungary


Promote Pandagod
Paste this html code anywhere that supports HTML

Promote Pandagod
(MYSPACE Comments and Bulletins ONLY) Html:

(Myspace Profile, Blogs and Websites) Html:



Artist Information
Pandagod is an Indie-Rock band formed in 2006 by 5 young men from Hungary. The band is very young however they were picked by Sziget Festival in August 2007. After the gig the band had a major press release on one of Hungary's biggest online news portals. The early success pushed the band to work hard on the songs and to create a local fanbase using myspace and other community websites. In november they are going to the studio to record the first CD.


Shows
November 8, 2007
Pandagod + Esclin Syndo at Cökxpon
Show with Esclin Syndo www.myspace.com/esclinsyndo www.myspace.com/pandagodband www.pandagod.com
Read More




News
No news listed


Influences
Led Zeppelin Nine Inch Nails


Other Information