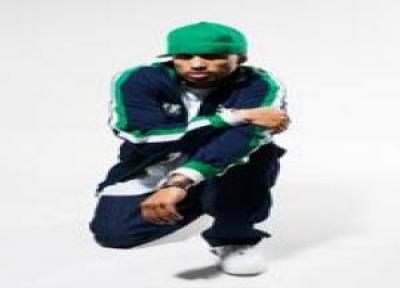 Members

Links
Randolf Winston
City: All over
Country: The World


Promote Randolf Winston
Paste this html code anywhere that supports HTML

Promote Randolf Winston
(MYSPACE Comments and Bulletins ONLY) Html:

(Myspace Profile, Blogs and Websites) Html:



Artist Information
Australia's music industry has benefited greatly from the arrival of super soul choreographer extraordinaire, Randolf Winston. As the founder and owner of UDontStop Entertainment, Randolf aka. Randy created an industry, a professional urban dance community that linked a somewhat unknown Melbourne where he lives now to the ever-growing music industry of the United States.

Working with artists such as Tina Arena, Selwyn, Holly Vallance, Shakaya, J.Wess, Cristian Alexanda, Hailey Aitkin; has brought him to the forefront where he is respected amongst the top choreographers in the country.

Randy has performed at major International Australian tours such as Sean Paul, Ja Rule & Ashanti, Usher, Destiny's Child, Nivea, Koffee Brown, Kylie Minogue, Pink, Destiny Child, Missy Elliot, just to name a few. He has danced at the Aria Awards 2002..03, 2002 Rumba Australian Tour, The Deadly Vibe Awards and Music OZ Awards.

Randy is also in high demand to choreograph music videos for the rising urban segment of the music industry. Over the past 5 years, he has choreographed an abundance of videos, many which have gone on to be award winning pieces of art. His recognizable style is evident in videos such as "Wachu Want", "Bang This", "Fantasy" J.Wess (Mushroom Festival); Soul Train #9; Tina Arena (Sony), "Kiss Kiss" Holly Valance (Universal), "Just A Friend" OV7 (J Records); "The Way You Make Me Feel" Shakaya (Sony) "Misunderstood" Cristian Alexanda (Legit Music).

Randy has been the creative director for many tours and choreographed various live shows for the following artists; 2002/2003 Aria Awards, 2002 Deadly Vibes Awards, Rumba Musical Festival.

His television credits as a choreographer include Pepsi Live U.K/Australia Top Of The Pops U.K, MTV 2004 Iced Out New Year's Eve, MTV Polska, Soul Train, Canadian Idol, Electric Circus, Much Music's Da Mix, Bert Newton Show, Mike Bullard Show, Good Morning Australia.

Randy's unique style of dance has also been showcased at entertainment award shows such as the Asia Music Awards duet performance, and was nominated for Best Urban Video on MTV Music Awards for his creative direction for J.Wess.

In addition to choreography, Randy has added the expertise of artist development to his skill set. He has developed a proven formula and style, which he can apply to any new artist in order to jumpstart their career in the right direction. This is evident with many of the young artists that Randy has worked with in their development stages. Some of these artists are: Fefe Dobson (Sony Music), Keshia Chante (BMG), Shakaya (Sony Music), Selwyn (Sony Music) Hailey Aitken (Universal) J.wess (Festival/Mushroom)

With his passion for dance and charisma to continually challenge his self, Randy has become one of the top choreographers in Australia/Asia. He is able to create and develop any artist or project presented to him.

Randy conducts major workshop conventions across Australia, Nth America, Europe and Asia.




Shows
No shows listed


News
No news listed


Influences

Other Information
http://i60.photobucket.com/albums/h3/rwinston/c6a823f0.jpg