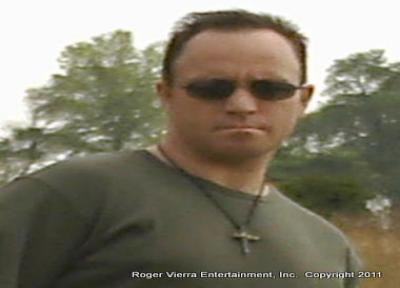 Members
Roger Vierra
Producer/Songwriter/Musician/Recording Artist

Roger Vierra
City: Coweta
Country: USA


Promote Roger Vierra
Paste this html code anywhere that supports HTML

Promote Roger Vierra
(MYSPACE Comments and Bulletins ONLY) Html:

(Myspace Profile, Blogs and Websites) Html:



Artist Information
Born in Oklahoma City, Oklahoma, Roger Vierra has learned and known music most all of his life. He started singing and playing music since he was a child. His Father was a Pentecostal Preacher who oftentimes traveled around preaching revivals all over Texas, Missouri, Arkansas and Oklahoma. He has been a BMI affiliate songwriter since 1995. He has performed and written Country music for many years, but has recently had a change of heart, and has taken the mantle of ministry and is now producing, writing and performing Christian Contemporary music. His music is different and unique. His voice is also a unique sound, and it shines as he presents his artistry through his songwriting and music. He has a vast appreciation for all kinds of genres of music. He writes songs that touches the heart, challenges the mind, and changes the soul. His styles of music vary, and in doing so, he hast reached mass appeal with his music and production. His heart's desire is to reach the masses with the Gospel of Jesus Christ and to present the truth in a way that will truly change the hearts of many. He also likes working with film production along with music scores and instrumentation. His goal is to present a picture in the listener's mind that will show a kaleidoscope of imagination and present a better way to the listener through his music and production. His music covers styles such as rock, blues, pop, hip-hop, country, bluegrass and even classical! He tries to even merge the different styles to present a unique sound that many have found attractive and enjoyable! He doesn't try to limit himself with what doors have been open. He pushes himself to become more versatile in his music and production skills. Give Roger Vierra a try! We believe that you will love what you hear! His heart is in the music with each and every song and production. It's worth a listen! Sincerely, Roger Vierra Entertainment, Inc. Coweta, Oklahoma


Shows
No shows listed


News
No news listed


Influences
Jeremy Camp, Todd Agnew, Kutless, Casting Crowns, Michael English, Russ Taff, Clay Crosse, Steven Curtis Chapman, Steve Camp, Stevie Ray Vaughn, Kenny Wayne Shepherd, Eric Clapton, Stevie Vai, Richie Sambora, John Mayer, Lenny Kravitz.


Other Information
Check us out at: http://www.reverbnation.com/rogervierra http://www,facebook.com/pages/roger-vierra-music http://www.facebook.com/pages/roger-vierra