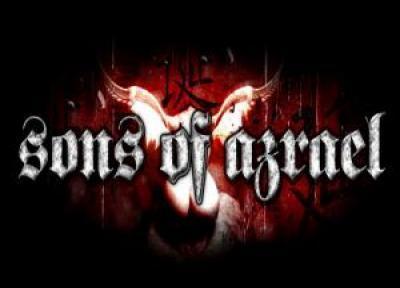 Members
Joe Siracuse
Vocals
Tony Lorenzo
Lead Guitars
Greg DiPasquale
Rhythm Guitars
Rob Stienwandel
Bass
Derrick Sadkowski
Drums

Sons Of Azrael
City: Buffalo
Country: USA


Promote Sons Of Azrael
Paste this html code anywhere that supports HTML

Promote Sons Of Azrael
(MYSPACE Comments and Bulletins ONLY) Html:

(Myspace Profile, Blogs and Websites) Html:



Artist Information
Out of the small confined spaces of Buffalo Death Metal comes a group much more qualified to practice medicine than your average leather clad, sunglass adorned pack of wild teenagers with a pack of cigarettes folded meticulously in the sleeve of their one hundred percent cotton grease stained white tee-shirts. A mouthful at the very least...but these fellows deserve no less. Talent crawls like an old fashioned American oil spill out of every possible pore these fortunate degenerates possess. And that gives them rights to punch every street performer with a trumpet and a drum set fashioned and buckled across their torso in the godlovin face


Shows
November 25, 2006
Show with Napalm Death
Napalm Death A Life Once Lost Dead to Fall Ed Gein Sons Of Azrael
Read More




News
November 4, 2006
Official Sons of Azrael UnknownStyle
Many updates to come soon.




Influences
At The Gates, Behemoth, Kreator, In Flames, Decapitated


Other Information