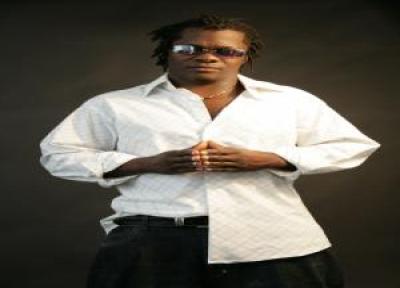 Members
Michael "Sparkey" Drakes
Sparkey
City: St, John's
Country: Antigua & Barbuda


Promote Sparkey
Paste this html code anywhere that supports HTML

Promote Sparkey
(MYSPACE Comments and Bulletins ONLY) Html:

(Myspace Profile, Blogs and Websites) Html:



Artist Information
At the age of 11 he started thrilling the congregation at his local church in his native Guyana, with his heavy baritone voice, he knew then that music was to become a major part of his life. Michael is a former trumpeter with the Guyana Defence Force (GDF), has sung with the Sheriff Deputies, Yoruba Singers, and GT Music Machine all in Guyana. He recorded a very popular single in Guyana called Wake Up Guyana that was the theme song for the Wake Up Guyana show hosted by Basil Bradshaw. In November of 1997 Michael was brought to Antigua to perform with Tonik Band(He has since adopted Antigua as his home), after the disintegration of Tonik, Michael joined Vision 2000 and wrote and recorded 10 of the 11 songs on the Absolute Vision album, he sang with BZ Signal before joining Da Bhann in 2004. With his strong versatile voice and great range when performing Ragga Soca, Dub, Dancehall Reggae or just belting out a catchy tune like Caught Up(that appeared on the 2005 TOSS album for Da Bhann) his stage presence and talent for writing is evident .


Shows
April 14, 2007

Album release party for "Sparkey & Friends Back To Basics" Pyramid Lounge 3825 White Plains Road Bronx, NY Featuring: Claudette Peters Maddness Dun De Place BQE Band Adejelani Mystique Hooper
Read More




News
March 23, 2007
Sparkey & Friends Back To Basics album release party April 14, 2007





Influences
Bob Marley, Arrow, Bunji Garlin, Marchel Montano, Buju Banton


Other Information