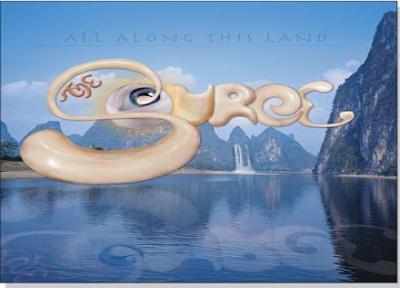 Members
Aaron Goldich - Vocals, Keyboards
Harrison Leonard - Guitars, Vocals
Isaac Watts - Percussion, Vocals
Paul Long - Bass Guitar
The Source
City: Los Angeles
Country: USA


Promote The Source
Paste this html code anywhere that supports HTML

Promote The Source
(MYSPACE Comments and Bulletins ONLY) Html:

(Myspace Profile, Blogs and Websites) Html:



Artist Information
The Source is a Los Angeles-based progressive rock group, whose music is a blend of epic soundscapes layered with complex melodies and intricate rhythms. The emotive songwriting, musical virtuosity and melodic variations exhibited by The Source are refreshing attributes of this up and coming band. Since their inception, The Source have wowed crowds along the Southern California music circuit with their impressive playing abilities and stunning songwriting. Their debut full-length studio release titled "All Along This Land" consists of an ambitious five movement rock epic and four other songs and is an extraordinary collection of music that is already creating a buzz in the music industry.


Shows
November 16, 2007
Emergenza Festival
The Joint 8771 pico blvd @ robertson, Los Angeles, California 90035 - $10 Hello friends! The Source has recently had a break from shows due to writing sessions and other band-related activity. But we're back and we're playing a competition! The competition is called the Emergenza Festival (http://www.emergenza.net/eng/default.asp) and we need you there to vote for us to move on to the next round! The festival provides many opportunities for the band to move forward in the fields of touring and promotion. In addition, all the other bands playing were hand selected by the regional Emergenza staff, so the night will be a blast for everyone! So please bring your friends and come vote for us at The Joint! The show is 18+. We appreciate your help, love and loyalty. Visit TheSourceRocks.com for more information Very Much Love, The Source
Read More




News
No news listed


Influences
Yes, Pink Floyd, The Beatles, Emerson Lake and Palmer, Steely Dan, Dream Theater, Stravinsky, Mussorgsky, and others.


Other Information