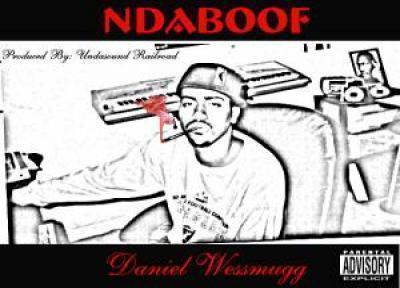 Members
Da$avagE
The right hand man of Gemineyeland RekordZ, a solo
Da-Out-Da-Townaz
First rap group of the label
GifteD
First R & B project off the label
Rockafella
Solo Artist
Nick and Dime ENT
Affiliated production team
Unda$ounD RailroaD ProduktionZ
in house production team for the label
EmaJ
Clothing line

Daniel Wessmugg
City: Oakland
Country: united states


Promote Daniel Wessmugg
Paste this html code anywhere that supports HTML

Promote Daniel Wessmugg
(MYSPACE Comments and Bulletins ONLY) Html:

(Myspace Profile, Blogs and Websites) Html:



Artist Information
Daniel Wessmugg is basically a real channel for real talk, and honest, raw, uncut ambitions, creating an outlet to penetrates the ear and ultimately the conscience of the world. Cash Rules Everything Around Me, true, but Consciensness Reflects Everyone Affected by Music. The enemy is the system that leaves victims no other option than to think outside of the box while being enslaved within the block. This is the struggle that I represent, This is the reason i share my soul on the platter of hip hop with any and all who can relate, enjoy, or support. My focus is simple and eternal so it is enevitable that you will one day understand what is already understood. One love to all my people, one mind to all my hustlas, one heart to all my shoulders, and one blood to all my children.


Shows
No shows listed


News
No news listed


Influences
Too many to name, but i guess the overall influence would have to be any and everyone who has ever been an underdog in this life we live...that is the ultimate motivation and influence of GemineyelanD RekordZ


Other Information