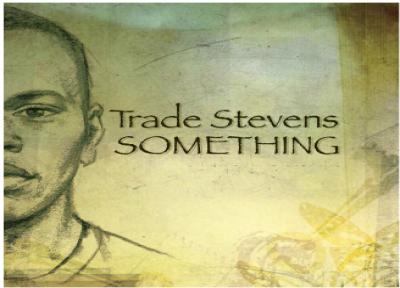 Members

Links
TRADE STEVENS
City: NEW YORK
Country: United States


Promote TRADE STEVENS
Paste this html code anywhere that supports HTML

Promote TRADE STEVENS
(MYSPACE Comments and Bulletins ONLY) Html:

(Myspace Profile, Blogs and Websites) Html:



Artist Information
Armed with the rhythms of Dance, infused with the vocals of "Ole Soul", and tainted by the edge of Hip-Hop, Trade Stevens attacks each supremely. Born into a family of musicians from Michigan, Neal Davis aka Trade Stevens spent his youth abroad. Because his father was an Army Specialist, they traveled the world and spent time in various settings. Trades talents were realized during a class "sing-off" for the role of Santa Claus in the annual Christmas play. Upon winning the sing-off Trade discovered his passion. Once settled in Michigan, Trade would hone his gifts, focusing on writing, production and vocal stylings. He'd sing in various talent shows, local plays and weddings. Realizing he wanted more, Trade set his sites on the big time. He'd move from Michigan to NYC in hopes of securing a recording contract. Much to his dismay this would prove trying. Trade continued to perform in local events while pursing a recording contract. One of Trades most notable performances was at the Apollo Theater where Trade performed the Teddy Pendergrass classic "Turn off the Lights". The audience was moved to a frenzy. Trade would receive a standing ovation. After years of struggling, Trade would move closer to his goal, securing a recording contract with a major "Indie" label. Once signed, Trade would start recording what he thought would be his debut album. To Trades dismay, his relationship with the label soured and Trade moved on. With an album set for release, Trade confesses "Recording an album from the heart, mind, body and soul proved challenging. But it was worth it". Citing Luther Vandross, Aretha Franklin, Nancy Wilson, Darryl Coley, Barbra Streisand as some of his favorite singer/songwriters/entertainers Trades voice harkens back to an era when singers were true singers and the songs they sang told great stories. "It's my hope- my music inspires. It's my hope- my music fills people with joy and hope and insight to ones self."


Shows
No shows listed


News
October 30, 2007
"SOMETHING" TO SING ABOUT
TRADE STEVENS' DEBUT CD "SOMETHING" RELEASE DATE NOVEMBER 6!!




Influences
THE GREATS......LUTHER VANDROSS, FRANK SINATRA, ARETHA FRANKLIN, BARBRA.....


Other Information
CHECK OUT...MYSPACE.COM/TRADESTEVENS OR WWW.TRADESTEVENS.COM