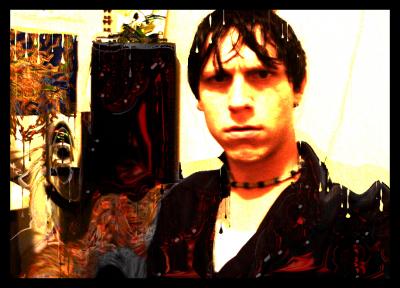 Members
Zack Morphine
professional lunatic and creative mastermind
Hydro Stastny
Female vocalist and Morphine's Protégé


Links
Nurse
City: lincoln
Country: usa


Promote Nurse
Paste this html code anywhere that supports HTML

Promote Nurse
(MYSPACE Comments and Bulletins ONLY) Html:

(Myspace Profile, Blogs and Websites) Html:



Artist Information
Nurse is the latest groundbreaking music project from the creative minds of the Advent Sunshine Clinic. The debut album, "Nurse Me Back to Health" coins an innovative and fresh yet unclassifiable music style affectionately dubbed 'hydrochronica'. Nurse uses a uniquely hypnotic lyrical approach holding no restrictions; transitioning perfectly between tongue-twisting machinegun raps, slam-poetry, hip-hop flows, and artistically unique singing vocals. The Advent Sunshine Clinic's frontman, professional lunatic Zack Morphine, is the producer and lead vocalist for the band.


Shows
January 11, 2008
Nurse Me Back to Health
10 bucks will get you the Cd, we think.
Read More




News
November 9, 2007
Hello World!
CD release planned for January 11th, 2009. Local release only. Also, always looking for new members to the Advent Sunshine Clinic. Or any volunteers. Nurse needs help. We're a people's band, see.




Influences
System of a Down, Linkin Park, Orgy, Outkast, Powerman 5000, Gorillaz, Bone Thugs, Tech9, Eminem, NIN, Pixies, sphongle, sublime, steady and co, dragon ash, Ayu, crazytown, D12, MuteMath, Nickleback, Xzibit, matchbox 20, imogen heap, beck, breaking benjamin, tool, and many many many others. We love music. All music. even country and classical.


Other Information